Quids For Kids

The Quids for Kids project helps hundreds of families with children who have additional needs, care leavers, young homeless people and foster parents.
Thanks to our specialist advisers, millions of pounds of unclaimed benefits are now helping families manage the extra financial demands they experience. Over the past financial year we helped 758 clients achieving a total financial gains for our clients of over £790,000. However, we know that many families in these circumstances still don't claim the benefits they are entitled to.
Go to the Referral Form or read more about Quids for Kids.
Action For Children: Advice For Users Of Children's Centres In Devon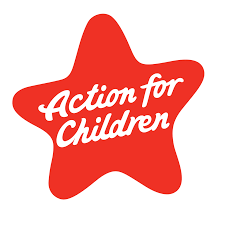 This service provides advice for users of Children's Centres in Devon. It can give families a free benefit check, help with claiming and guidance on financial management. It can also help parents understand how getting a job or changing the hours they work would affect their income and benefits.
Referrals can be made by Action for Children staff by completing the Enquiry Form. Families can access the service by contacting their Local Children's Centre.
Fuel vouchers – Household Support Fund
Energy prices rising: Struggling to top up your prepay meter?
If you have a prepay meter and are struggling to afford to top it up, we can help. As part of Devon County Council's Household Support Fund, this scheme is open to anyone living in Devon County* and provides vouchers to add credit to your meter. The scheme is being managed by Citizens Advice Devon and so you can contact any local office for this support and to discuss your situation. In many cases they can offer additional energy advice that may actually save you far more.
Please click on the below link relevant to your district:
*If you live in Plymouth or Torbay other support is available through your local Household Support Fund
EmPOWER
We aim to empower people in Devon to take control of their own energy usage by providing them with the knowledge, skills and resources for this to be possible.
A household is considered to be in fuel poverty if 10% or more of the household income is spent on fuel – in short that's money spent on heating, hot water and running appliances. In Devon and Torbay more than one in ten households are fuel poor, meaning the region has one of the highest levels of fuel poverty in England.
With energy bills never so high and a general squeeze on household income, there has never been a better time to reduce energy costs. A trained team of Energy Champions from Citizens Advice offices across Devon are available to support our more vulnerable energy consumers with advice and support, so they feel confident in using their energy systems and managing their energy bills.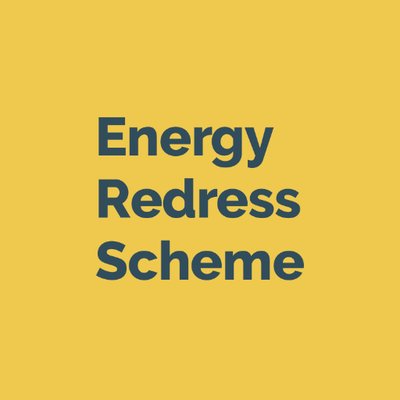 Our Energy Advisors can:
provide general advice on how to reduce energy use;
help householders understand how to efficiently use their heating and hot water systems;
deal with energy supplier issues, including billing and meter problems; and
help liaise with social housing landlords to make energy efficiency improvements.
To find out more, get in touch with your local Citizens Advice and request an energy assessment.
Family Law Clinic
In partnership with University of Exeter Community Law Clinic, law students work under the supervision of Citizens Advice Teignbridge's Legal Services Manager, delivering free legal advice on family law matters;
parental disputes & child arrangements
divorce, dissolution & relationship breakdown
financial orders
protection from domestic abuse
We are able to advise clients on their legal position, rights and options.
We support litigants in person; that is, we are able to support clients who are not already legally represented/receiving advice from a lawyer or a professional McKenzie friend.
We are unable to represent you at any court hearings or undertake litigation on your behalf. As a litigant in person, you will remain responsible for the conduct and management of your case
Referral
Please complete a legal aid check prior to referral: https://www.gov.uk/check-legal-aid
The law clinic is there to support clients who are NOT eligible for legal aid
Please email your enquiry to a2jclinic@exeter.ac.uk

Social Prescribing

We received funding from Devon County Council to employ a social prescribing project worker. Over the past year they worked with link workers and other people involved in the delivery of social prescribing to make sure people with problems related to benefits, debt and finance get the help they need.
Here is the report produced by the project worker, providing a solid evidence base of the practical importance to individuals across Devon being able to access the consistent, accurate, information, advice and guidance on all those Citizens Advice services which are essential components of well-being: Social Prescribing Project Report 2021
HealthWatch

We can all face problems that seem complicated or intimidating. Healthwatch Champions are part of Citizens Advice and we believe no one should have to face these problems without good quality, independent advice. That's why we're here: to give people the confidence they need to find their way forward – whoever they are, and whatever their problem.
Healthwatch Champions in Devon provide specialist support, guidance and advice in all aspects of health and social care. The champions will help clients resolve any health and social care enquiries. You can contact your local Citizens Advice and ask to speak to a Healthwatch Champion in your area. Please allow at least 3 working days for contact. Read more about the Healthwatch Devon project
Please be aware that the Healthwatch champions only work 1 day a week in each district so it may take up to 10 days for someone to contact you.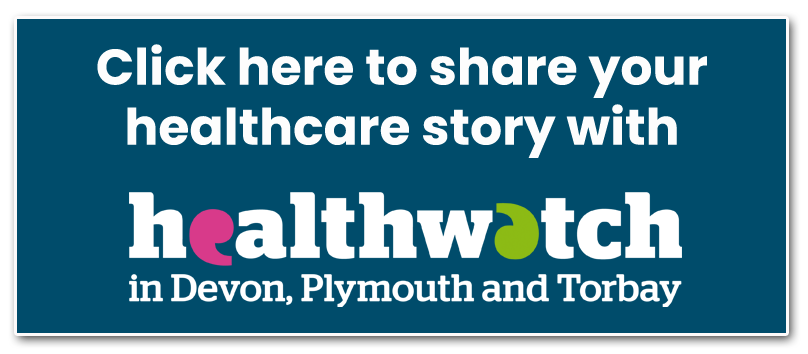 Macmillan Welfare Benefits Project
Citizens Advice Torridge, North, Mid & West Devon have a specialist Welfare Benefits Team funded by Macmillan Cancer Support and we have recently expanded our service to cover the whole of Devon in partnership with Citizens Advice Exeter, Citizens Advice Plymouth and Citizens Advice Torbay.
Our expert team of advisors can support clients with life limiting illnesses and can assist with benefit and grant applications, form filling and referrals to other trusted partner agencies.
You can access the service by calling our Freephone Macmillan Welfare Benefits service 0808 175 4505, making a referral at here or talking to your local hospital's cancer information and support service.
Devon Advice Service For Working Age Carers
DASWAC is primarily a phone-advice service for all carers in the Devon County Council funded areas of Devon.
This service, alongside the Carers Advice on Benefits service and also the Advice on Benefits Challenging service can help carers to understand what welfare benefits they, or the cared for person might be entitled to.
The service can give carers a free benefit check, which will include looking at whether they would be better off working, and how starting work or changing their hours would affect their income and benefits. DASWAC can be accessed by carers when they have a carer's needs assessment through Devon Carers: Helpline 03456 434 435 (available Monday to Fridays from 8am – 6pm and on Saturday 9am – 1pm).
Help is available to complete new benefit applications and also to challenge benefit decisions including Social Security Tribunal representation. In some circumstances it may be possible to arrange a face to face appointment when a phone advice service is not suitable. To use this service contact Devon Carers on 03456 434 435.

Pension Wise – Help With Your Pension

Do you have a defined contribution pension? If you're aged over 50, our Pension Wise service can help you understand your options.
Free appointments are available in various locations in Devon.
The national Citizens Advice website has a useful guide to help you get ready for your Pension Wise appointment. You can also book an appointment at Pension Wise.
Other local projects